Numerous flowers enrich this beautiful spring landscape and cheer up after a long, gray winter.


That's why we want our youngest customers to express their spring awakening in a colorful way.


Colorful floral compositions on the dresses add charm to girls, emphasizing their delicate and subtle beauty. Expressive colors make the dresses have a unique character.


We are a manufacturer of girls' clothing. In our offer you will find dresses, tunics, elegant blouses, formal and casual skirts as well as numerous accessories for small ladies. We make sure that our youngest customers feel comfortable. we offer full sized girls' clothing. Formal, elegant, comfortable and cute - it's Zibi Collection clothes :)


We want to present you three lovely girls' dresses with a charming flowery pattern. Each of them is made of a delicate material that fits beautifully. The dresses have a white lining. On the outside are covered with slippery material that elegantly shines and prevents rapid soiling. Dresses are globed, and the decorative element is transparent horizontal stripes of delicate material.


Pale pink dress with black and white flowers, delicately globed, without a belt, has a zipper at the back.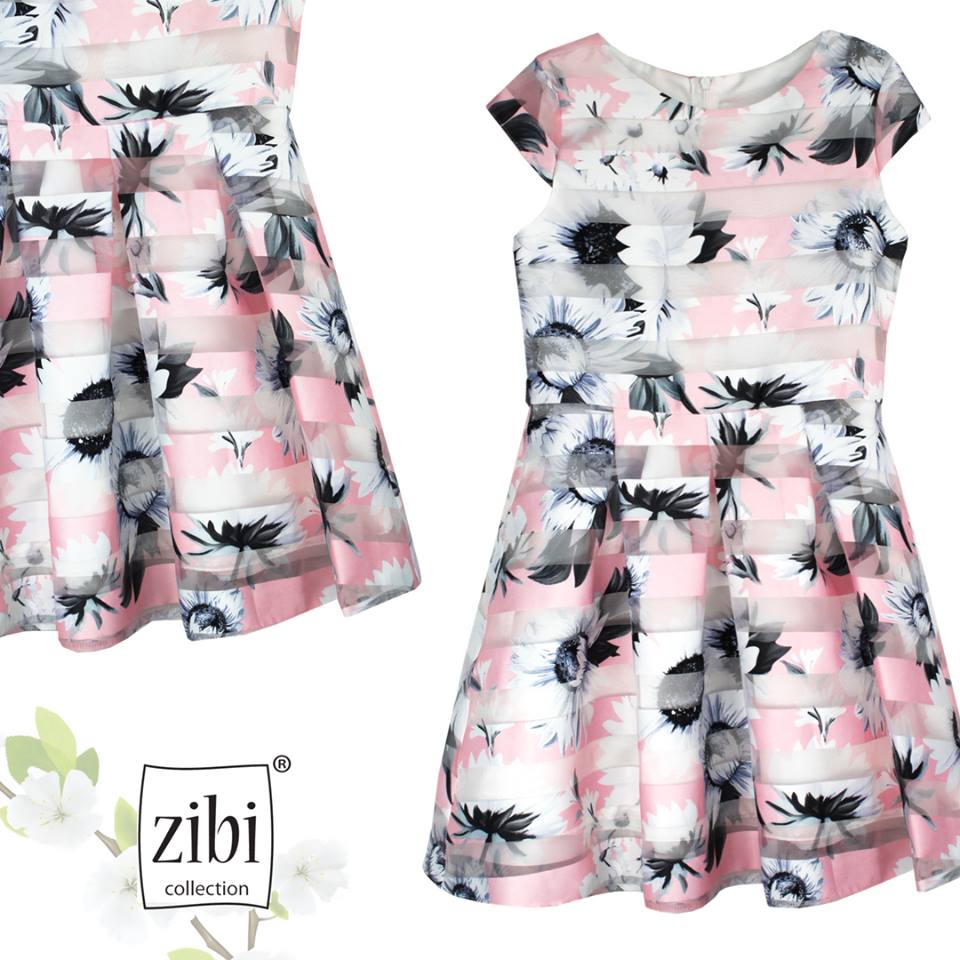 White flared dress with red and blue flowers.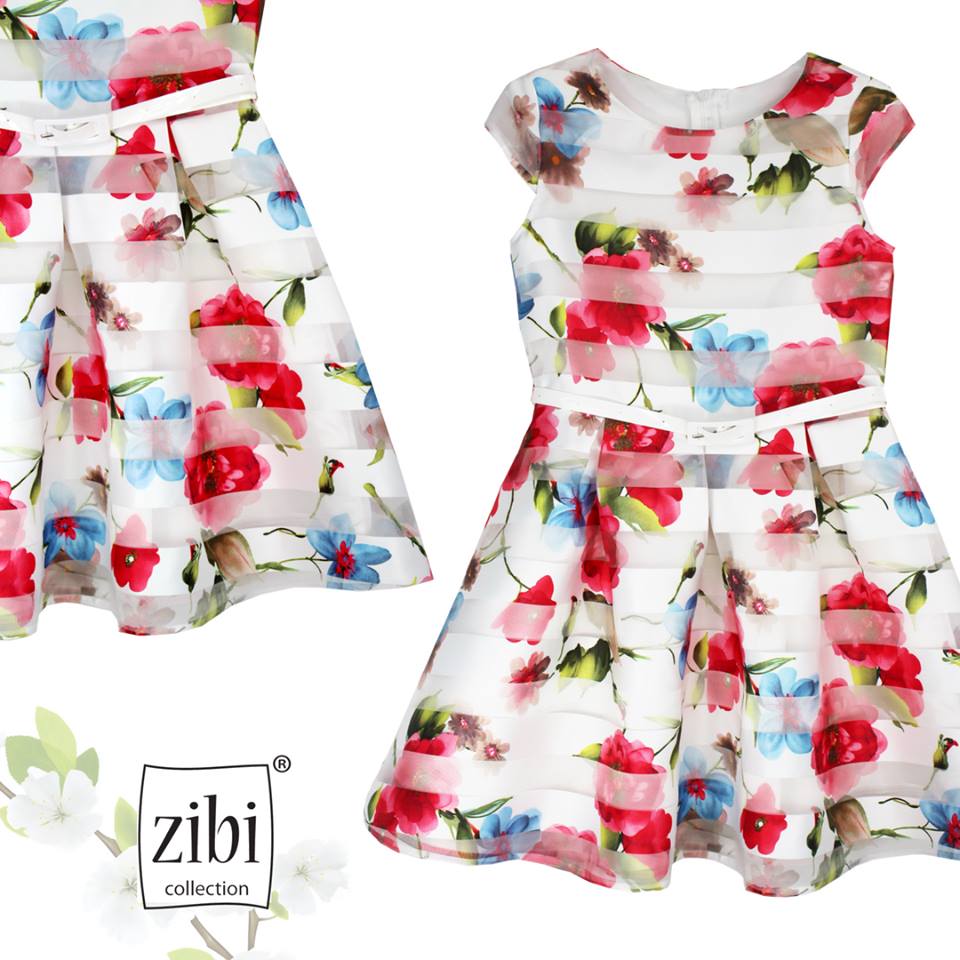 Pink flared dress with colorful flowers, zippered.